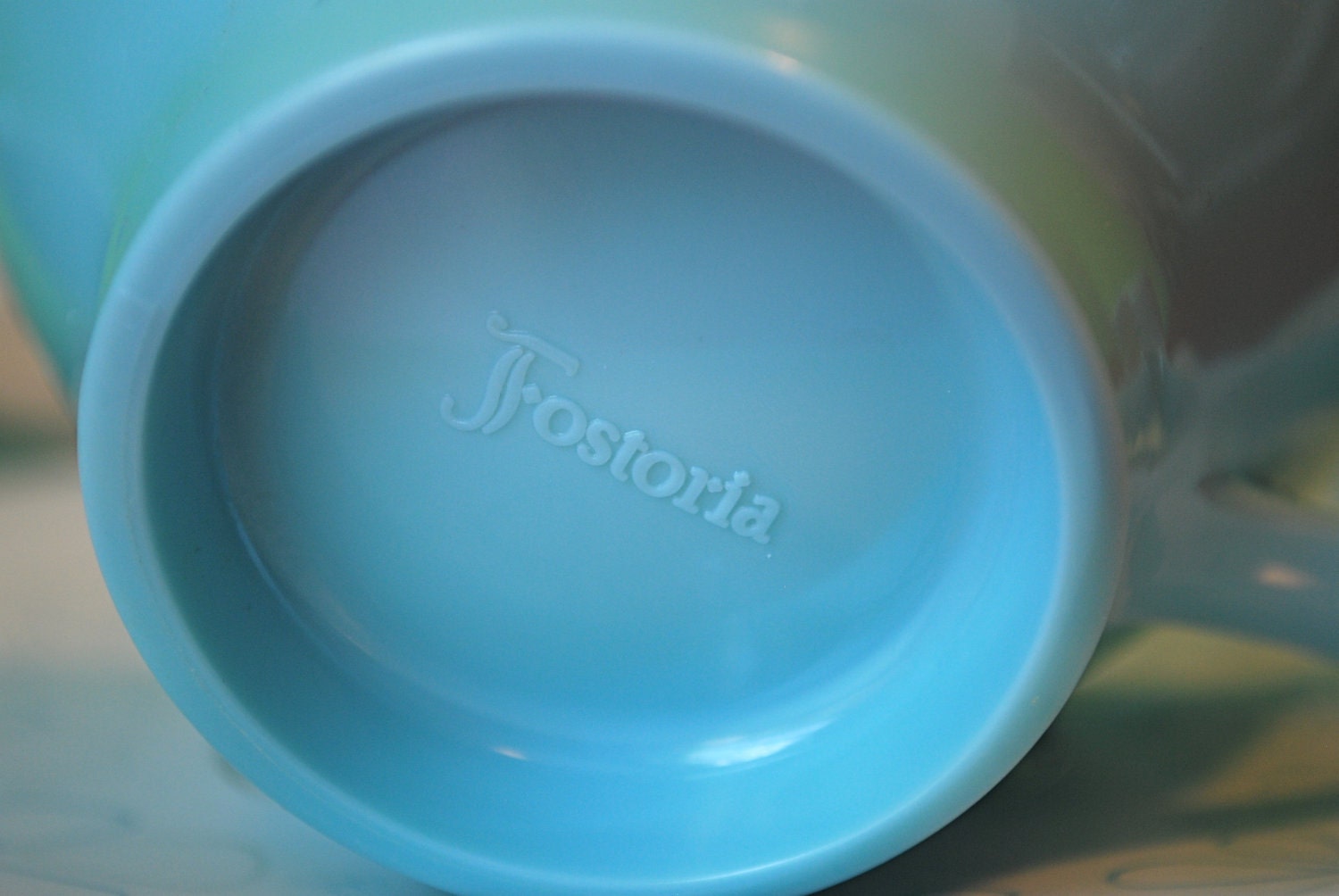 Fostoria Melamine Backstamp courtesy of Vintage Cleveland on Etsy.
"Fostoria Announces Melamine Dinnerware," so the headlines read in an article in a Crockery and Glass Journal in Aug. 1957. I have written before on Fostoria Melmac, as I believe it's scarce and hard to find even though it was produced well into the early 1960's (1962?). Molded for the Fostoria glass company, it was a solution to targeting those who wanted super duper melmac dishes. Yet Fostoria's dishes are heavy, elegant, and in shapes that are so sophisticated, that one wonders is this really plastic? Perhaps that's why they called it Fashion Flair, and showed it integrated with their very own glass wine goblets. This just goes to prove that melmac and glass can go hand in hand.
1958 Ads were all over promoting Fostoria's new line of Melamine, originally announced in 1957.
The designs I've seen are lovely and well thought out. Pretty enough patterns are integrated subtly onto modish shaped components. The below set is available at VintageCleveland on Etsy! This set is a real find. The only examples I found of this same line were badly stained, damaged, and when I dropped a plate, it shattered in half. Perhaps the "unbreakable" melmac of the super duper 1950's was cut with something else in these dishes. Perhaps one could still piece together a set but it would take you some time. Finding a nice set like this is a rarity these days.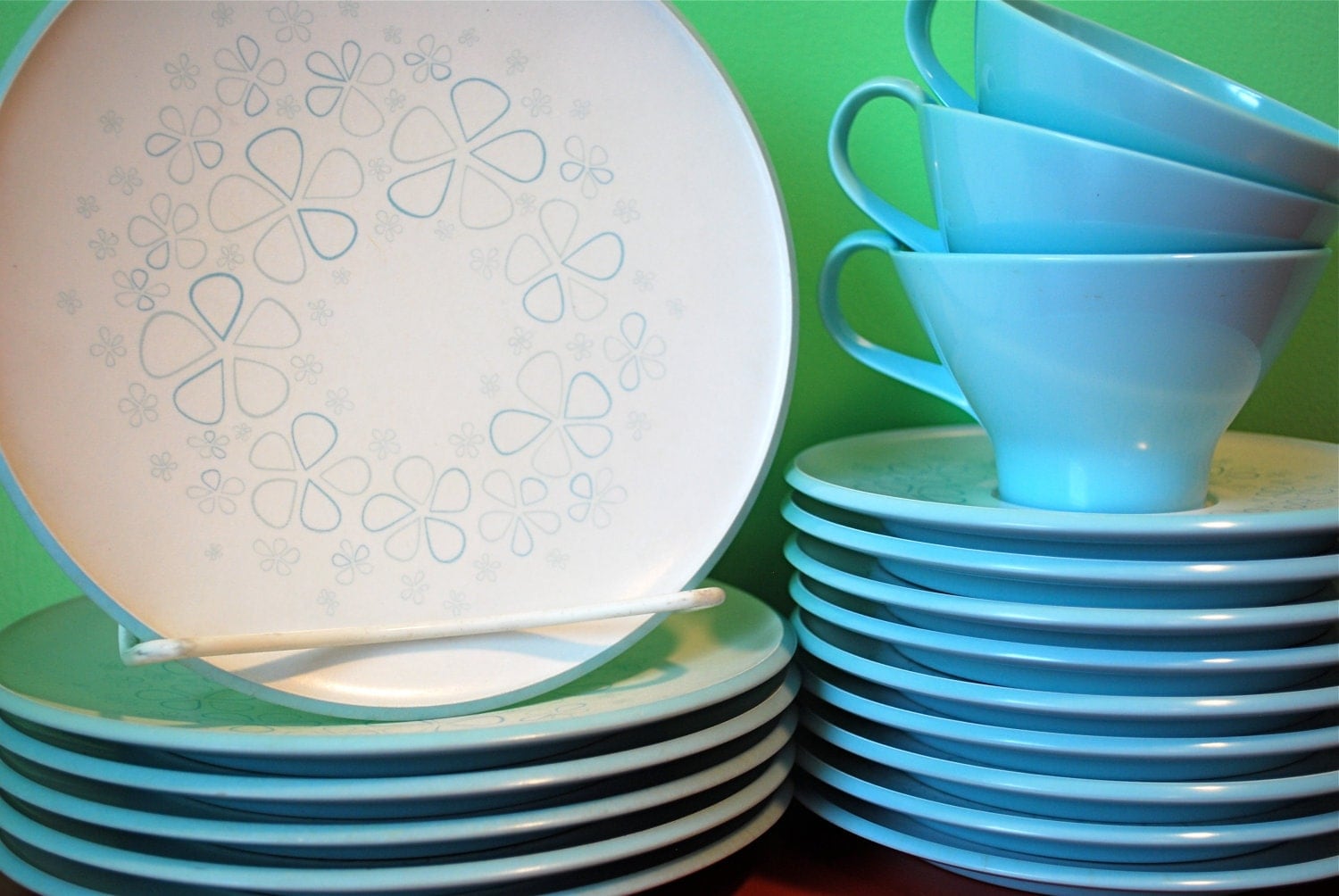 Lovely!
See all my articles on Fostoria Melmac Here.