When I think of the art deco era, I think of everything plastic fantastic. Old celluloid plastic brushes, combs, and boudoir trays (even plastic mixed with shell coverings on old perfume bottles) are reminiscent of yesteryear. It was in every proper girls' room you see. If you couldn't afford those type trays perhaps you weren't really missing anything. Some were sort of drab in style anyways.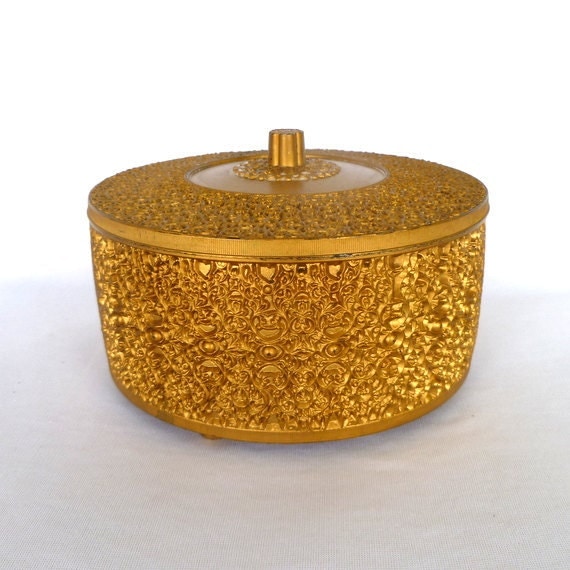 Orange Door Vintage on Etsy has this vintage powder container. Note how pretty it looks in fine plastic.
What about the old plastic make up cases or containers? I remember my great grandmother telling me that if you had money, you would have make up in milk glass containers or glass. The plastic was somewhat associated with inexpensive makeup--the kind you'd find at the five and dime. Are you kidding me?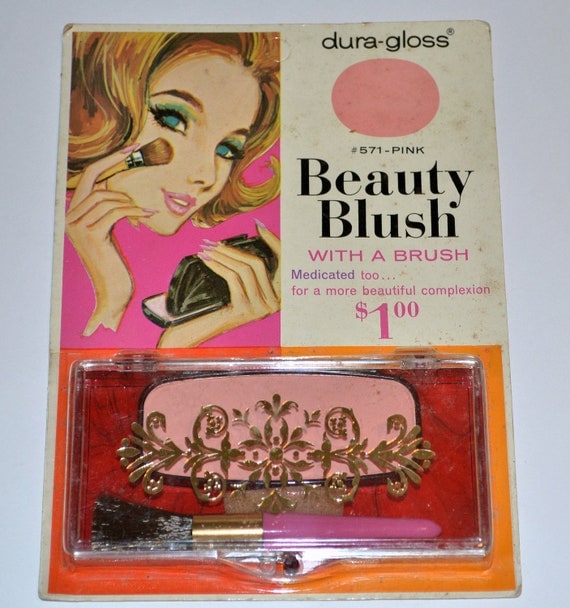 HoneyBeePollen found this in the original package. Was $1, now only $10
You wouldn't find the old
Hochschild-Kohn in Baltimore ,
or Hecht's or Macy's carrying plastic. I never understood the big fuss. I mean, who cares if you bought
cheap make up
the kind that made you look pretty but didn't cost very much--isn't it the way you wear it that counts?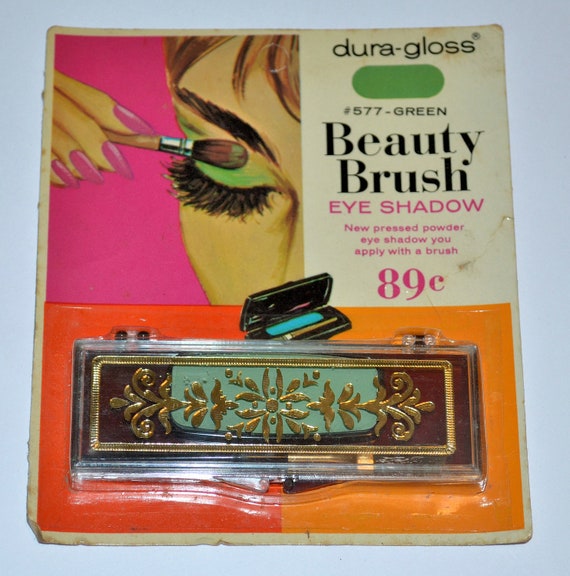 Vintage old stock, originally .89 now $10 at HoneyBeePollen on Etsy.
Back in the forties and fifties, you would have to go to the upper class department stores to find the high quality metal powder cases. You paid for them, too. Pulling out your metal shadow or lipstick perhaps was a status thing. Perhaps you would be scoffed at someone for having your plastic eyeshadow. How retro and groovy those old packages were. Why on earth would you go for something metal, dull, and boring?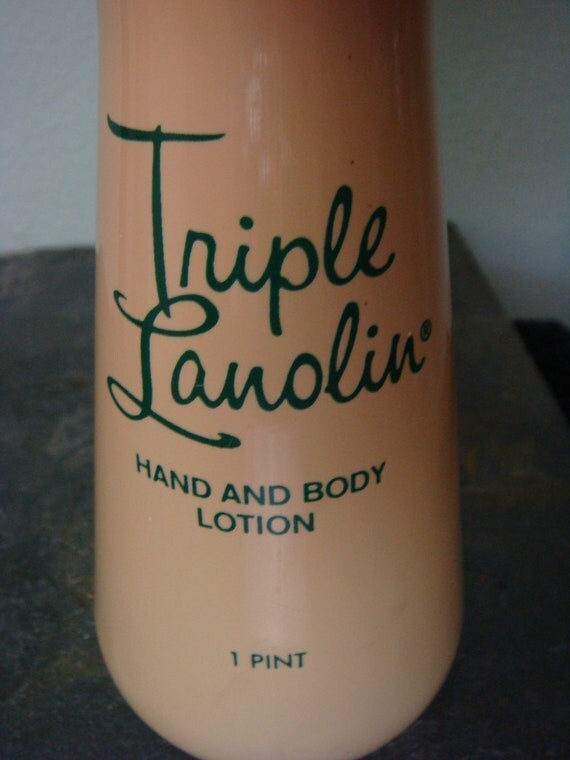 RetroCorrect found an original plastic pump container of hand lotion, buy it in their Etsy shop.
Just think, without plastic half your beauty products or shampoo containers would not exist. Thanks to plastic tubes or bottles that carry your favorite lotion, your skin looks fantastic. Who's going to know if you bought your make up in the dollar store ? That plastic wet and wild may make you look beautiful....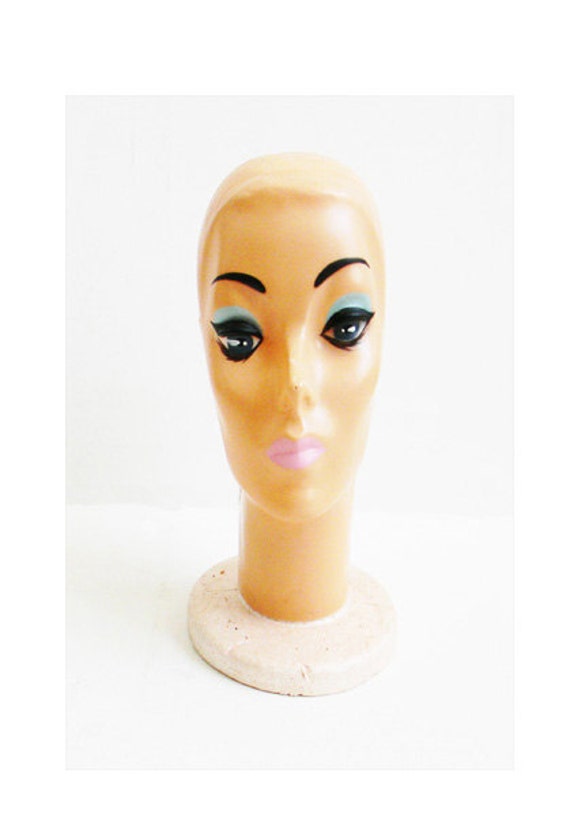 This vintage plastic mannequin head is for sale on Etsy courtesy of of AlchemieVintage