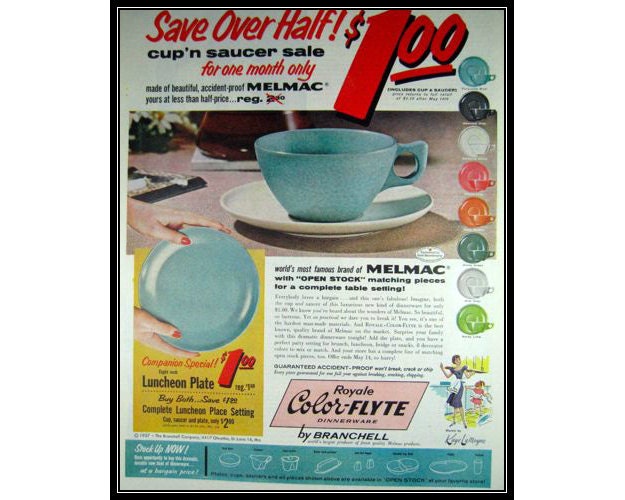 1950's Ad for Color-Flyte by Branchell was found on Etsy at thevintageshop
Kaye Lamoyne was the designer on Branchell's melamine lines, shown here Color-Flyte and Royale. Both similar in design but different colors kept the lines distinguishable. The ad above shows how you could sign up and get items for only $1! Below, the elegance of Royale by Branchell is showcased, with the hard-to-find silverware.
Hard to find silverware is shown in this ad on Etsy's thevintageshop.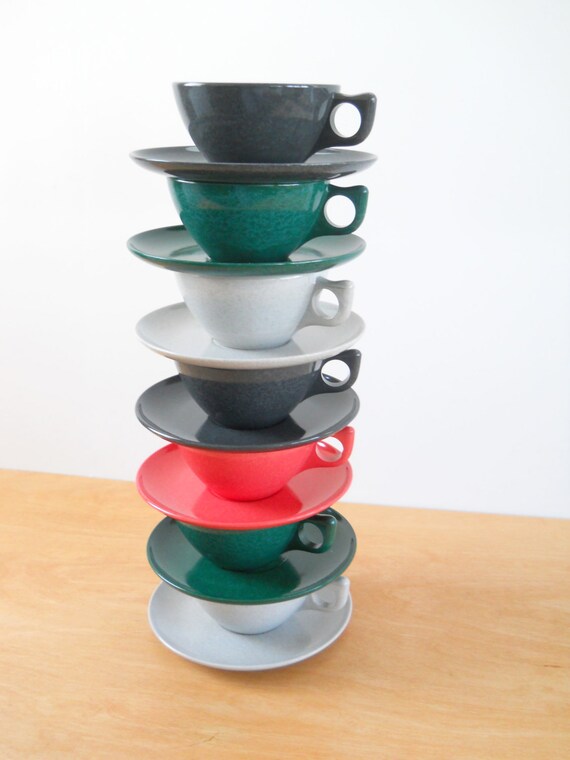 For more information on this company, visit Dennis' great history site here: