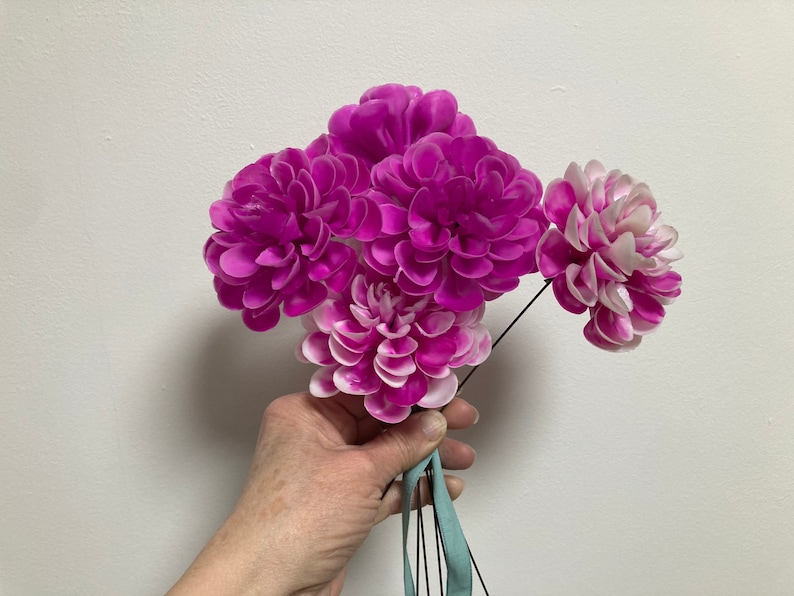 All vintage plastic is fantastic! Lately I have been happening across these really funky vintage plastic flowers at estate sales and yard sales. Often stored in the attic or basement, it's hard to find them in good shape. Today I'm going to tell you how to notice them and tell you some really cool history!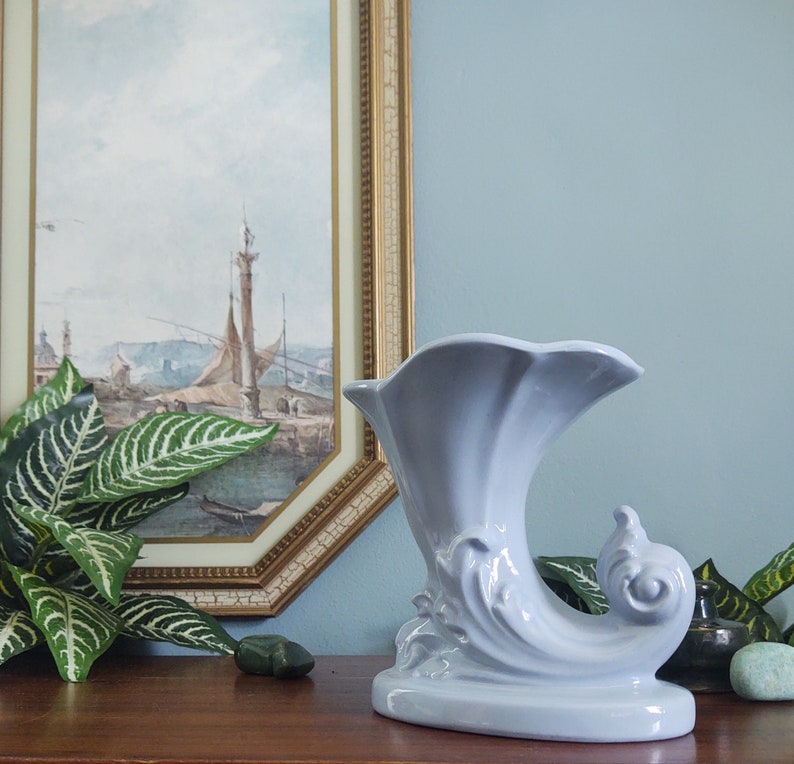 Imagine your plastic flowers in there. BOOM.
This post is inspired by Mettlesome Means Etsy shop. They focus on super cool garden and home decor. Many planters, flower frogs and vases can be found in their home to mix and match with your plastic fantastic.
Molded plastic flowers were primarily sold from the 50s to present, and often bought for decorations in the home, garden, or to put on graves. I can spot the vintage ones really well thanks to the following traits. Often people confuse the newly made molded plastic flowers with the vintage, but here's some hints on how to spot the difference.
1. The vintage molded flowers will feel more brittle and look way more fake than today's creations. The new plastic components give them more flexibility and some plastic flowers of today look just like the real deal. This is not true of the vintage ones. Often times when you find them at estate or flea markets they may be so brittle that the petals may fall off in your hand. This is due to the earlier plastics mixture used and storage in hot areas, you may also see discoloration in the petals, which is caked up dust from years of storage.
2. The flowers may appear thicker in design that the ones you see today. The petals will be thicker and often "chunky".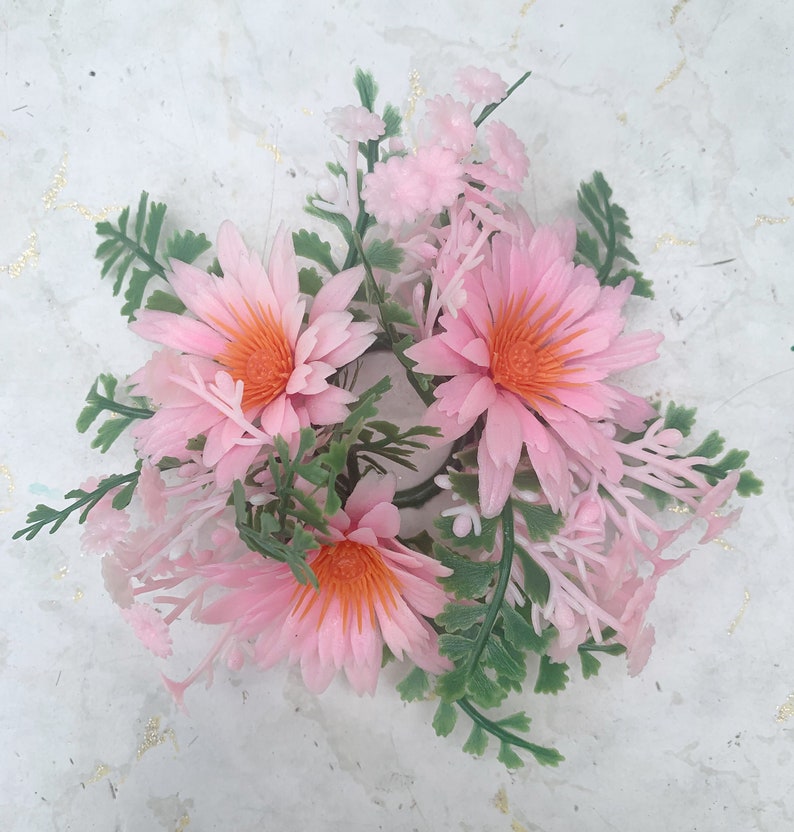 3. Candle ring style flowers have an easy tell. I group them into the 50's-60's or the 70's-80's era. The flowers with either look a) completely fake and gaudy (70's-80's) or b) have a more simplistic, gappy design (50's-60's). For instance, a vintage candle ring which is to adorn a long sleek taper candle from the 50's will have unsightly gaps in the flowers or spots where you simply seen the green ring and not flowers, as if some were missing or the designer thought a candle ring would look good this way but in fact it looks cheesy. They were made in my opinion not as detailed, more simplified, and have gaps in their designs. Fast forward to the 70's and 80's they became less gappy and more gaudy, flowers flowers everywhere! Totally more unrealistic. Although lots of pinks and baby blues, they were cute in tehir own right, but mainly the middle or the flowers above, you can tell is really fake.
4. The stems aka stalks will be simply wire, coated in green plastic. Over time the plastic may have chipped off .
5. The plastic flowers of today are much more detailed, often having four and five sprigs to a flower, where the older ones may have one flower per stalk.
6. Todays' flowers may make you look twice, to know they are fake!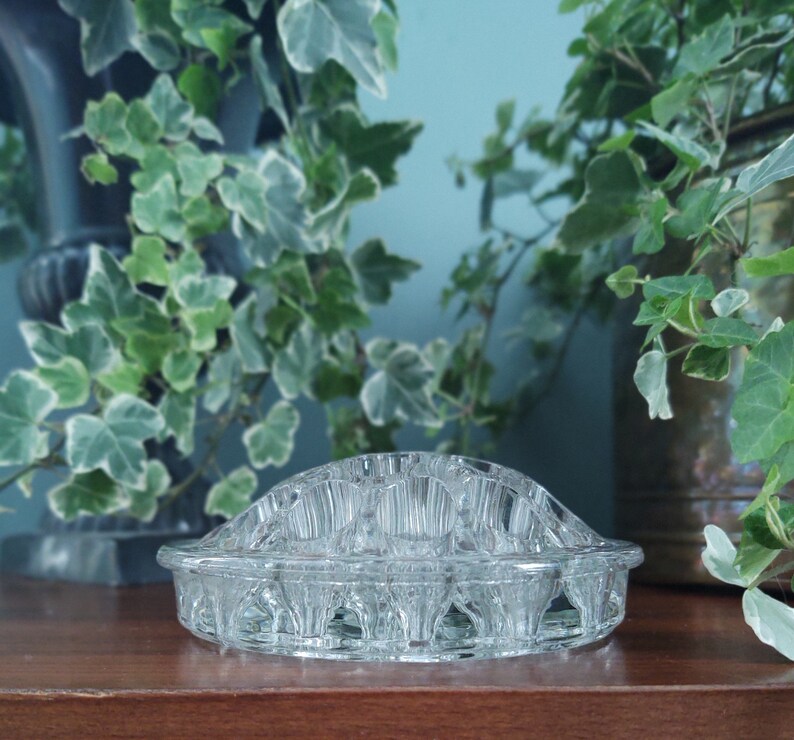 Ivory Snow!
Believe it or not, Ivory Snow used to give all kinds of free things away, back in the day, such as free Christmas ornaments in the box, but also FREE ARTIFICIAL ROSES in every box for a limited time.
Limited boxes had these free giveaways.
The bigger the box, the bigger the buds , you can see a video which shows you all about the roses and how they look. This will not only help you identify vintage fake roses, but give you a cool glimpse into yesteryear! Watch the full video here:
LOOK: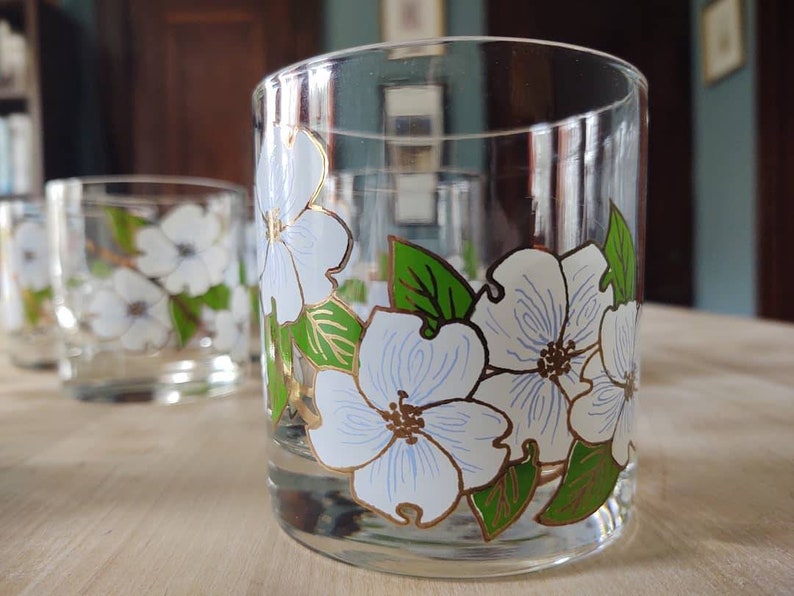 These remind me of one of my favorite Home Decorators melmac patterns by Russel Wright, they would make a cute go-with. Find them at Mettlesome Means on Etsy.