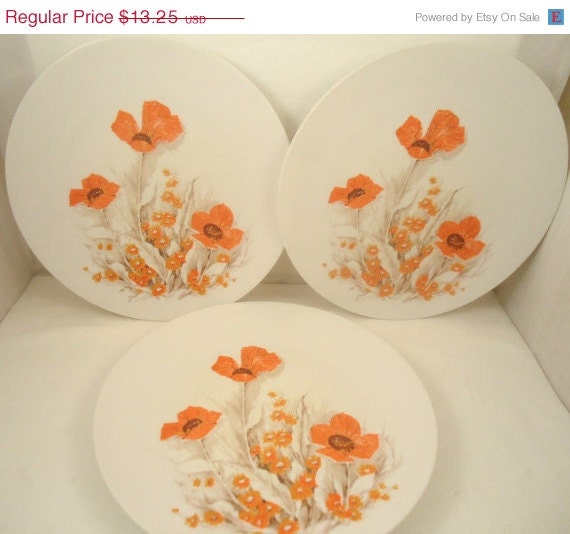 Etsy shop
Odd Geology
indicates these dishes are a poppy pattern by Alexander Barna. What's more is they are onsale for only $9.94 presently, a wonderful piece of mod design for a great price. That's less than $3.50 per place.
Barna was the main designer for Apollo Ware line of Melmac, you can read more about his patterns here on my
Alexander Barna Melmac Page.
Poppies were a huge and much used flower on old dishes. The oranges and browns take me back to a time when our kitchen growing up was brown, orange and olive green. Ouch.