ReginasStudio on Etsy offers this five and dime store display, these are hair barrettes.
The Great Plastics of the Five and Dime Store
I recently spoke to my good friend Patrick, who remembers as a kid having a plethora of five and dime stores lining the streets of Baltimore. Growing up in the Parkville area, he was able to take his allowance and shop the Murphy's, Chilte and Troddy, and Woolworth's often spending it on the "best toys" for little boys. He explains how different things looked back then, and what was contained in the five and dime stores, some of it really surprised me.
He visually took me back in time so that I could envision what he saw, and some of things they sold may in fact surprise you too. We also discussed Woolworth's who got their start in 1879 and stood the test of a century with their five and dime model.
Survival and Identification:
As for survival, five and dime store plastics he said, are harder and harder to find, but they exist. Take for instance the carded barrettes at the top of this post, if you were to see one of those barrettes singly at a flea, you would not be able to recognize it for being a dime store plastic. This makes collecting hard.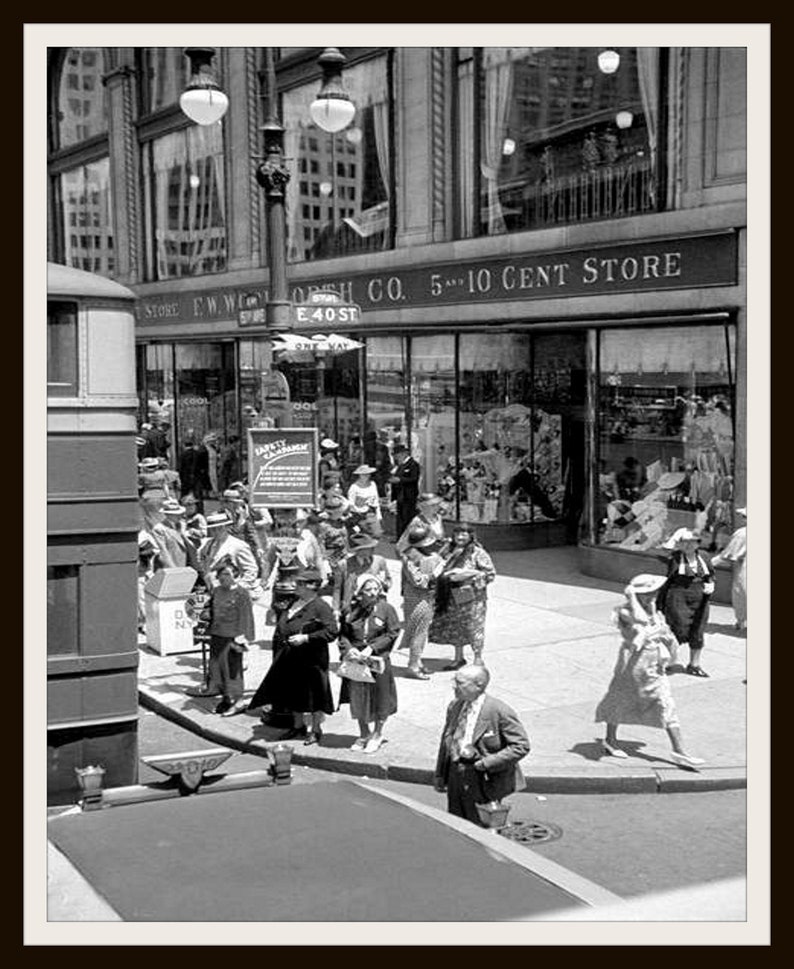 You are lucky to find kitchen housewares at estate sales and flea markets, often brightly or pastel colored plastics such as a kitchen timer, spoon rest, measuring cup, multi colored plastics measuring spoons, etc. Colored coasters were also a commodity. They often were made in the USA in the fifties, then moved to Taiwan, Taiwan ROC or Japan on most Christmas decorations. Sometimes the key indicator is a round ink stamp. Many toys in the original packaging can be spotted by the ink stamp pricing, like the set of toy dogs above, if you look closely, has a 39 cent in a round blue circle. Most notably, pricing itself was under $1.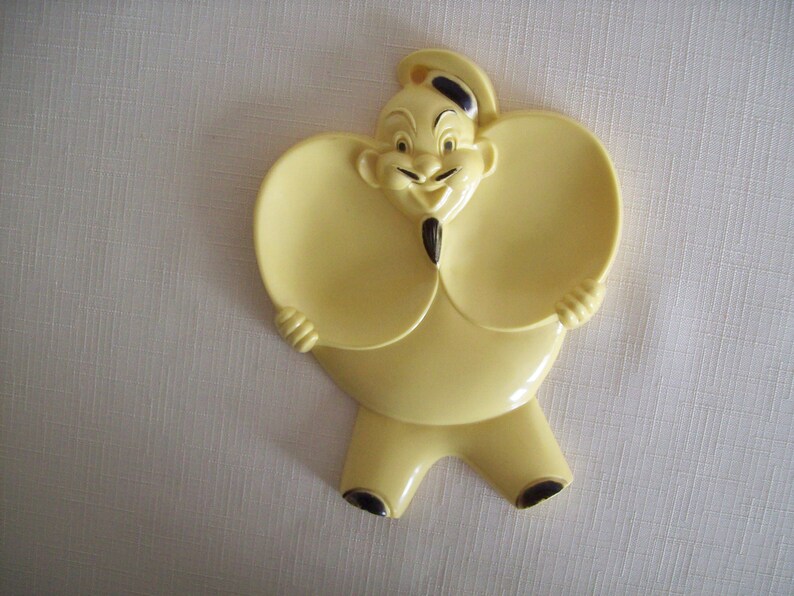 A spoon rest like this may have cost .29 to .79 at one time!
Value Today:
Expect that the item has held it's value and is now worth much more, the toy dogs above originally sold for 39 cents but are priced reasonably at $10. The carded barrettes are listed for $46.95, mainly because collectors will pay for vintage graphics and ephemera and this set is complete. Pricing my be subjective yet collectors will pay for something that reminds them of a happier time in life. You will also see the largest values brought in from vintage Christmas. I recently say a vintage pixie in the original pack that original cost 69 cents sell for $38. People will pay for what they love, and if they are a collector, packaging matters. Expect the highest profits will come from vintage Halloween or Christmas.
Can You Believe They Sold This?
I was in shock and horror they they sold dyed ______. you will have to listen to my podcast to find out what. Oh how it must have been shopping around during those days!
Enjoy: